What is Expanded Metal?
Expanded metal is produced by shearing and stretching a metal plate, sheet or coil in a metal press. The stretching leaves diamond-shaped openings surrounded by interlinked bars of metal. These openings are of uniform size and regularity. The mesh is either cut into sheets or wound into coils.
How to measure expanded metal?

What information is required for the quotation?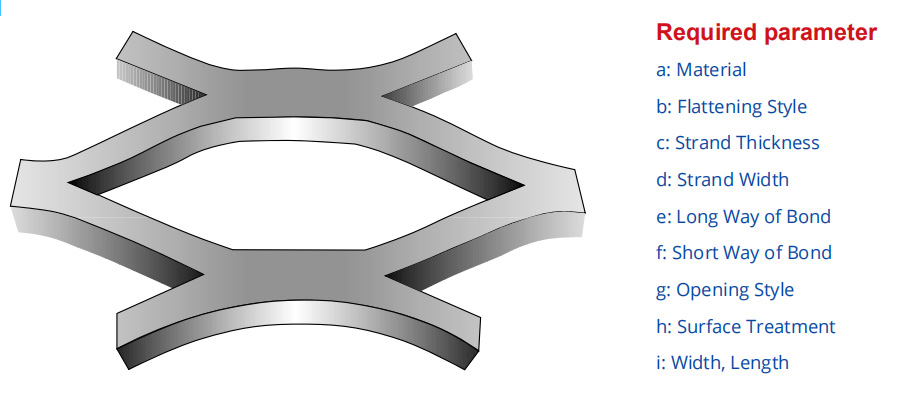 Expanded metal comes in two types: Standard/Regular Expanded Metal and Flattened Expanded Metal.
Standard Expanded Metal

Flattened Expanded

Expanded metal comes in diamond and hexagonal shapes, although hexagonal expanded metal is only available in sizes where the Long Way Dimension (LWD) is relatively big.